5th Bowl of WRATH


"Throne of the Beast"
"Darkness"
---
Revelation 16:10-11
10 Then the 5th ANGEL poured out his BOWL
on the THRONE OF THE BEAST,
and his KINGDOM became full of DARKNESS;
and they GNAWED their TONGUES because of the PAIN.
11 They blasphemed the God of heaven because of their PAINS and their SORES,
and did NOT REPENT of their deeds.
---
---
---
"SUN" & "DARKNESS"
4th & 5th Bowls of Wrath Comparison of EXTREME OPPOSITES!
Compare the EXTREME OPPOSITES of the 4th & 5th Bowls of Wrath. In the 4th Bowl of Wrath, YHWH sun scorches the disobedient non repentant people of planet earth. Then in the 5th Bowl of Wrath He causes the extreme opposite giving them darkness!
Imagine the fear & terror of those partaking in such extreme opposites!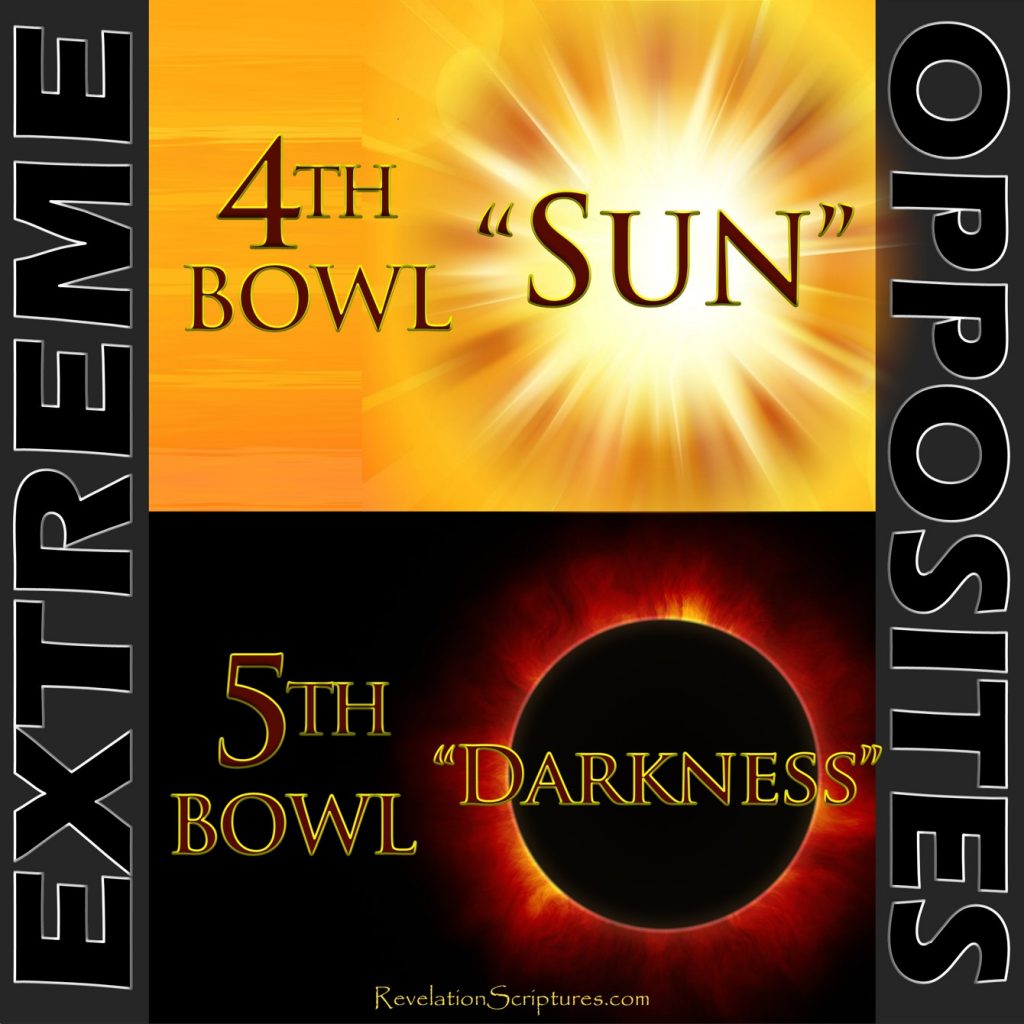 ---
Exponential INCREASE in  Sores PAIN in the 1st-5th Bowls of Wrath!
The Pain of Sores received in the 1st Bowl Increases & Intensifies to the point in the 5th Vial where, "People GNAWED THEIR TONGUES in ANGUISH  and cursed the God of heaven for their PAIN & SORES." – Revelation 16:10-11
View Highest Quality Picture Link
---
Amazing 7 Bowls of Wrath Topic Links!
"Do not Interpretations belong to God" Genesis 40:8
---
5th Bowl Picture Gallery
5th Bowl of Wrath Picture Gallery – "Throne of the Beast" "Darkness" Parallels 9th Plague of Darkness in Egypt.
---
---
Recent Posts