Understanding YHWH's Incremental Numbers of Destruction in the Book of Revelation! – 1/3rd to 100%
Numbers of Destruction
1/3rd to 100%
PURPOSE of 1/3rd – 100%
YHWH initial Number of Destruction is only by 1/3.
This gives most the opportunity &

time to repent

while God has gotten their attention with curses & plagues.
Deuteronomy 30:1 (CSB) explains God's purpose for the curses & plagues for recipients to "

come to their senses

."
In the 7 Bowls of Wrath YHWH's Number of Destruction increases to 100%.
---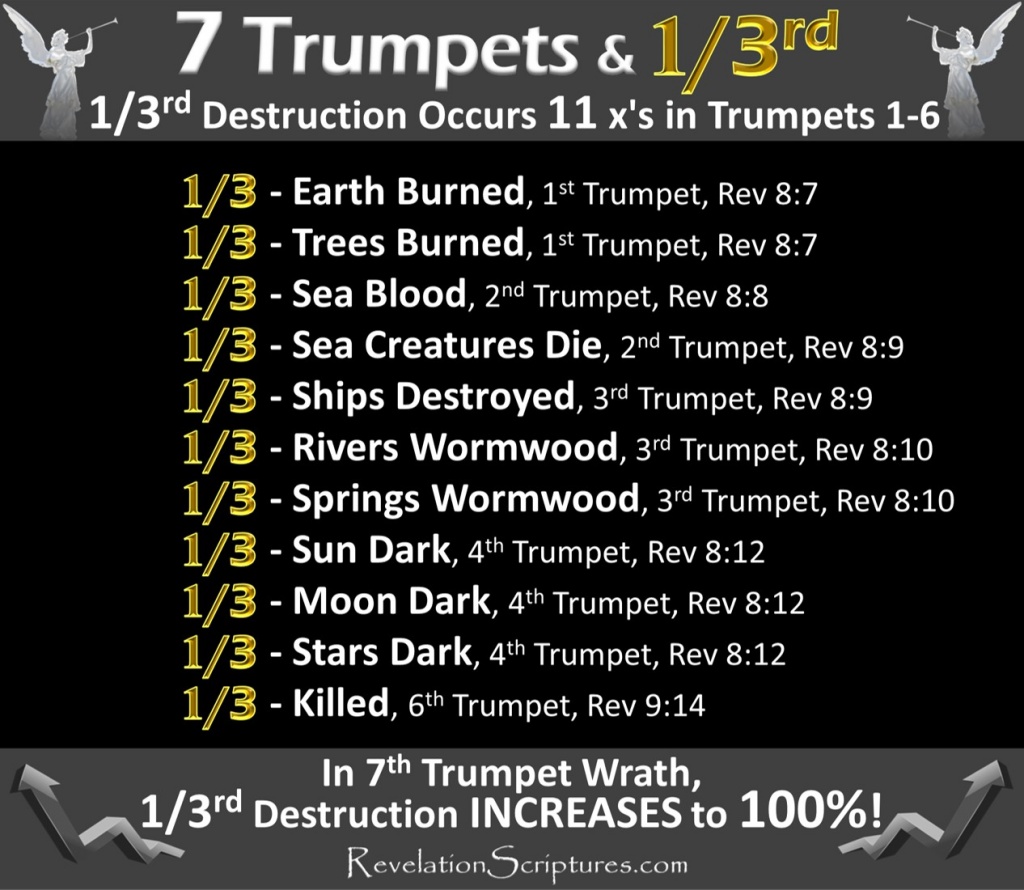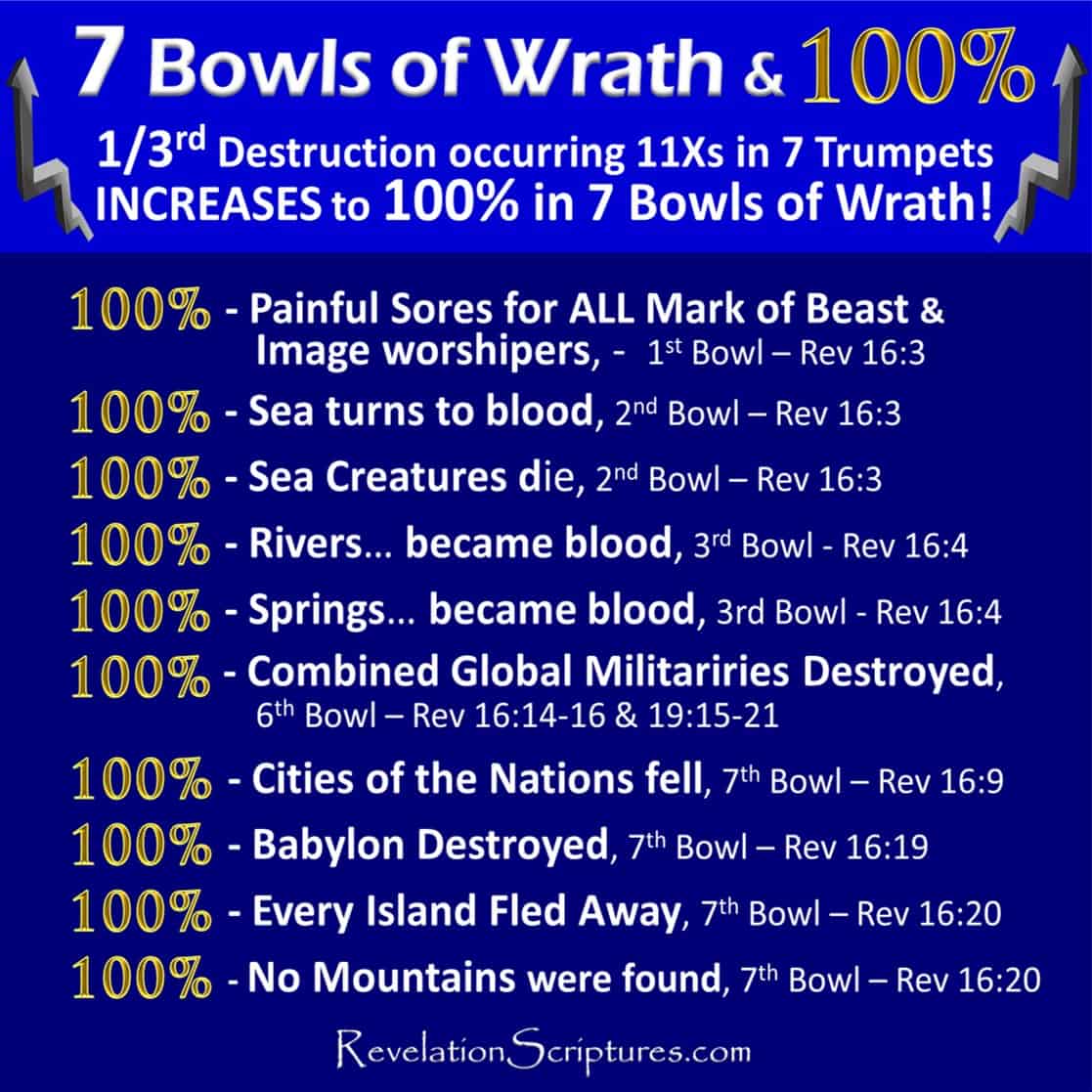 ---
1/3rd

Occurs

11 x's

in Trumpets 1-6!

This is YHWH Initial Measurement of Destruction.
---
In 7th Trumpet WRATH, YHWH's Measurement of Destruction

Increases

from

1/3rd

to

100%

when He Pours out His

7 Vials of WRATH

!
---
---
1/3 to 100% Picture Gallery
---
Recent Posts